Have you ever encountered MKV files when you want to watch videos on mobile devices and have a desperate need for MP4 formats? If so, you may need a useful MKV to MP4 converter. This passage will give a detailed introduction to the best converter.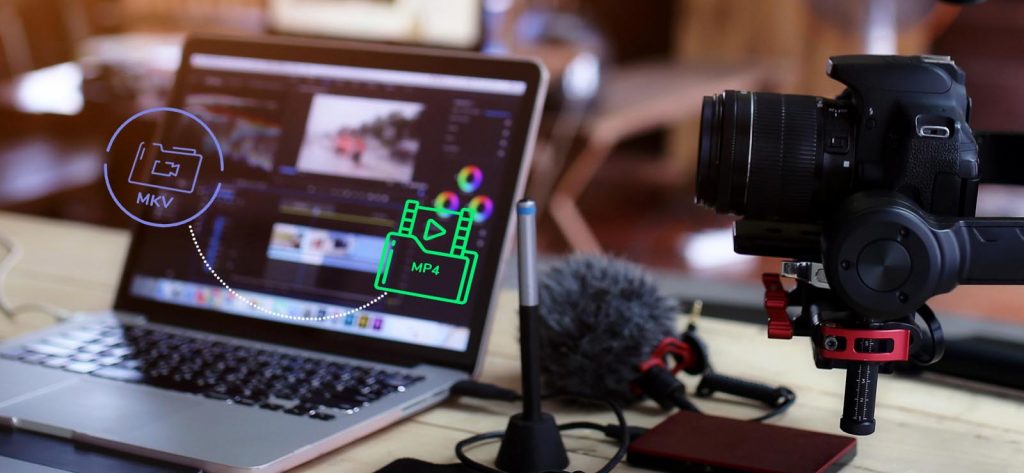 What is MKV?
MKV (Matroska Video File) is a new multimedia encapsulation format that can encapsulate a wide range of video in different encodings, audio in 16 or more different formats and subtitles in different languages in a single Matroska Media file. It is also one of the open source multimedia encapsulation formats, and Matroska can provide very good interactive features, and is more convenient and powerful than MPEG.
The most important feature of Matroska is that it can accommodate many different types of encoded video, audio and subtitle streams, even including streaming media like RealMedia and QuickTime. It can be said to be a major overthrow of traditional media encapsulation formats!
It is now almost a universal media container, and the types of video, audio, and subtitles it can encapsulate include AVI files, RealMedia files, Mov and MP4, MPEG files, etc..
What is MP4?
MPEG format: MPEG (Moving Picture Experts Group) is an International Standards Organization (IS0) approved media encapsulation format that is supported by most machines. The MPEG-4 file container format is specified in Layer 1 (mux), 14 (mpg), 15 (avc), etc. MPEG is rich in control features and can have multiple videos (i.e. angles), audio tracks, subtitles (bitmap subtitles), etc.
A simplified version of MPEG, 3GP, is also widely used in quasi-3G cell phones on mobile phones. Sub-file names: dat (for DVD), vob, mpg/mpeg, 3gp/3g2 (for cell phones), etc. To explain an easy mistake, the MP3 (MPEG-1 Layer 3) format that we usually use to listen to music is not the MPEG-3 standard, but the audio compression standard in MPEG-1.
The Contrast between MKV and Mp4
| | | |
| --- | --- | --- |
| Container format | MP4 | MKV |
| Developer | MPEG | CoreCodec, Inc |
| Video formats supported | MPEG-2 Part 2, MPEG-4 ASP, H.264/MPEG-4 AVC, H.263. VC-1. Dirac, etc. | Any format |
| Audio formats supported | MPEG-2/4 (HE)-AAC, MPEG-1/2 Layers I, II, III (MP3), AC-3, Apple Lossless, ALS, SLS, Vorbis, etc. | Any format |
| Players supported | Almost all players | Mainstream players |
| Mobile devices supported | All mobile devices | Not supported by almost all mobile devices |
| Advantages | Good playback quality, supported by almost all systems and playback devices | Recommended formats for HD or Blu-ray playback |
| Disadvantages | More system resources required for editing | Very large file size |
As a result, to make it easier to watch videos on mobile devices, we need to convert MKV to MP4. Then how to convert MKV to MP4 without quality losing? Here is a recommendation for the best converter.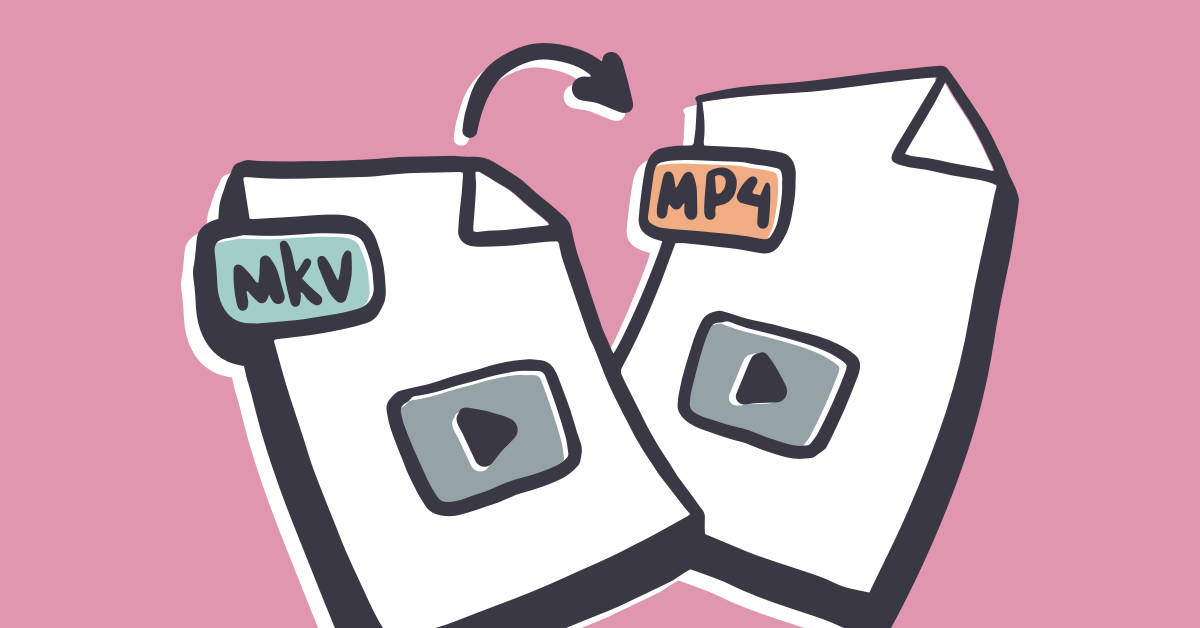 DVDFab Video Converter: Convert MKV to MP4
DVDFab Video Converter is the most fully functional video converter software. It is able to convert video (up to 1080p/4K/5K/8K) from one format to another. More strikingly, DVDFab Video Converter have the ability to convert video to mainstream audio formats that can be played on mobile devices and at the home theatre.
Features
Convert video (up to 1080p/4K/5K/8K) or audio among a large range of formats.
DVDFab Video Converter is able to recognize all the popular formats from Internet, digital camcorders and capture cards, and convert them to more than 1000 formats. Besides, HEVC/H265, 3D, 8K, 4K, 10bit, 12bit, and Passthrough are available to deliver quality conversion.
Provide personalized service freely
DVDFab Video Converter enables you the ability to dispose the output settings. You are capable of choosing any part of video you need and compress video to your wanted size and quality.
Built-in video editor makes your editing easier
There are a wide range of functions for users, which includes:
Add an intro part to enrich your videos
Make your video more attractive with background music and titles or subtitles
Imbed a customized image to brand your video
Adjust brightness, contrast, and saturation to enhance video quality
Finish conversion at a lightning speed.
Equipped with multi-threading, multi-core, the latest NVIDIA CUDA and Intel Quick Sync, DVDFab Video Converter could can process any video/audio conversion task in batch at 30X faster than normal speed. There is no need for you to wait for conversion for a long time anymore.
Support conversion of a wide range of formats, including MKV.H.265, MP4.H.265, MP4. MKV, WMV and so on.
How to use DVDFab Video Converter
Launch DVDFab Video Converter and load the source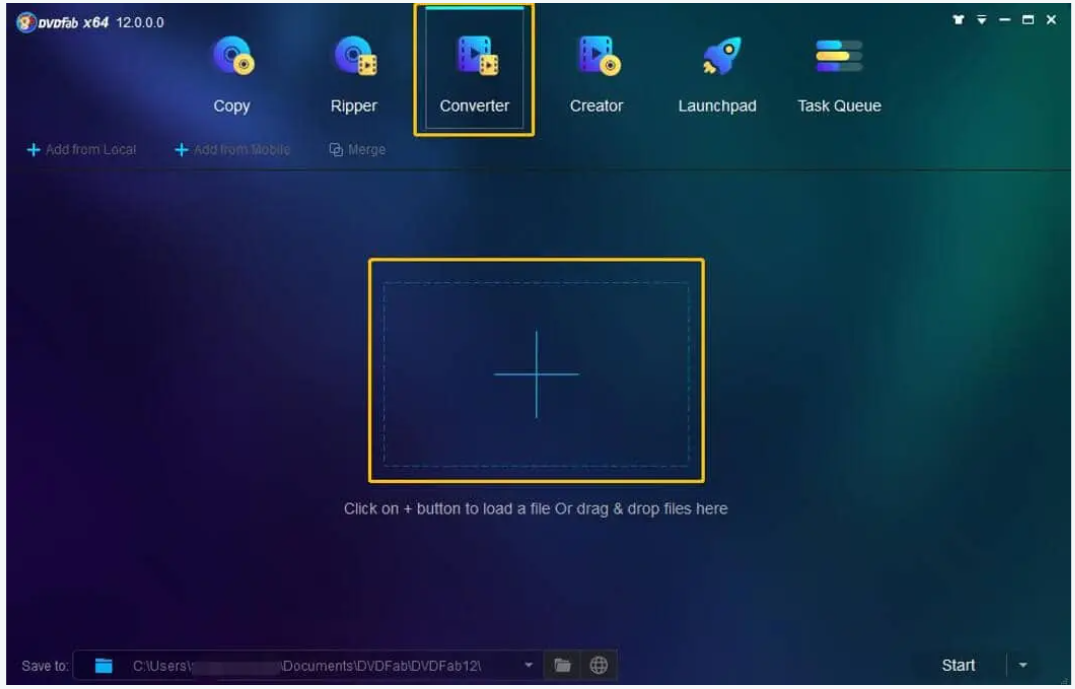 Double click DVDFab 12 and opt for Converter module from the option bar when it runs. Drag and drop the source video into the main UI for loading, or navigate it through the Add buttons. You can use this best free video converter with limited features.
2. Choose one profile and customize output video/audio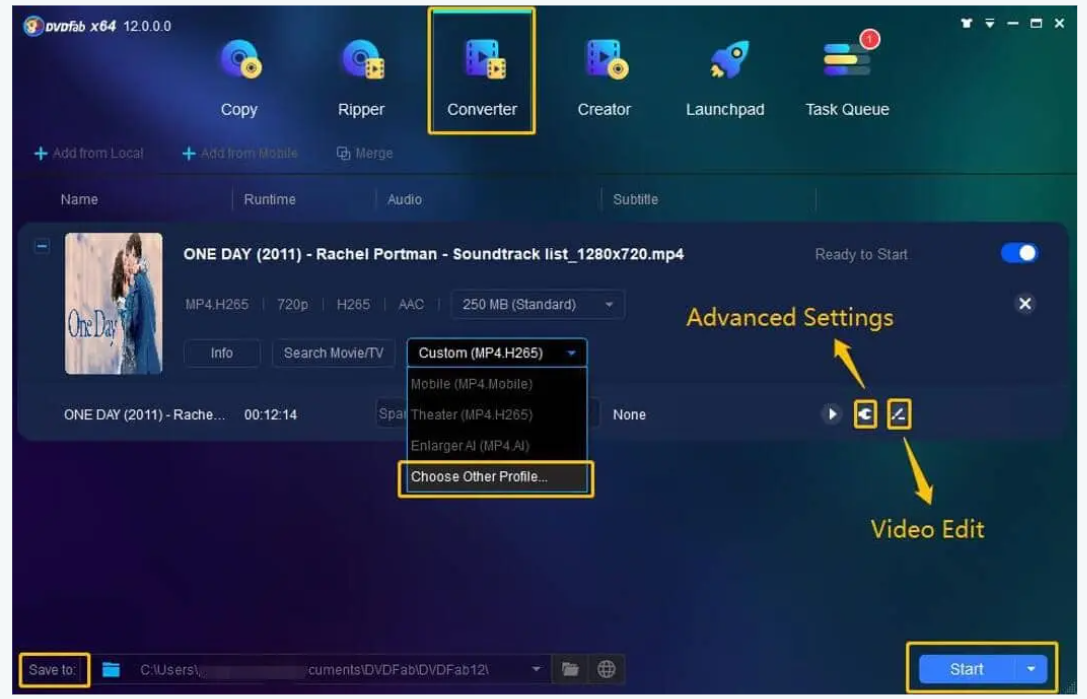 Click the Choose Other Profile from the drop-down menu, and you will see Format and Device options in the profile library. Select one format or device as you like. If you have higher requests regarding the output video, set all the video and audio parameters via the Advanced Settings.
3. Start to convert video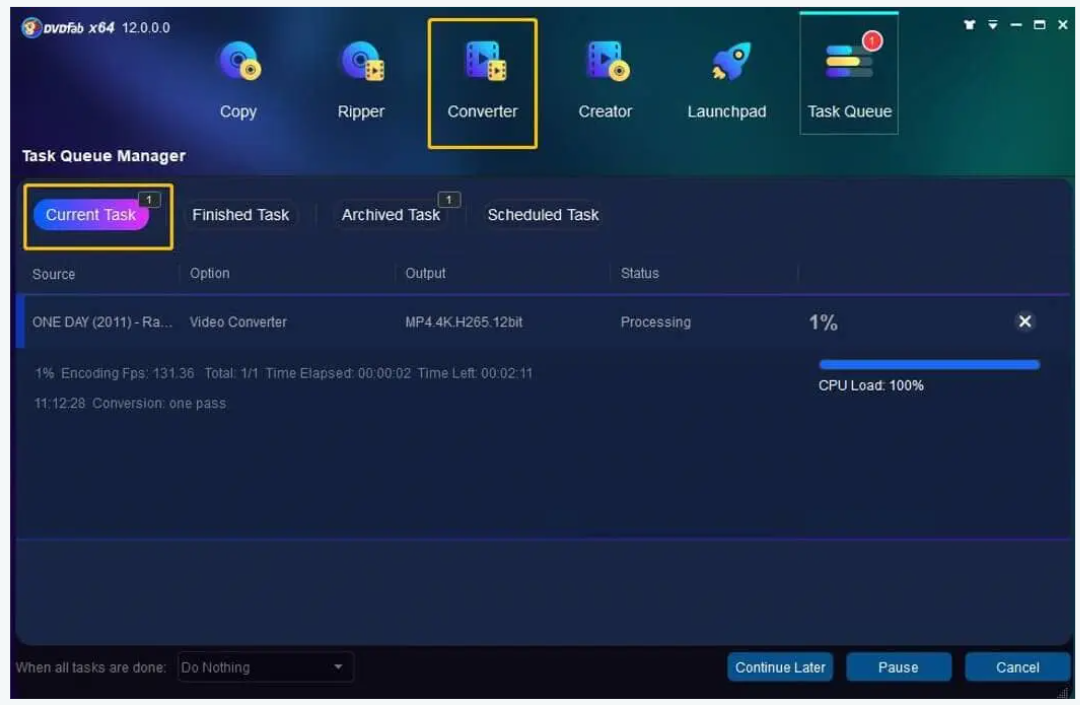 Click the Start button to convert video free and fast. DVDFab Video Converter software will immediately convert video to the target profile you have chosen, and provide you with the detailed progress details during the process. You can cancel the task anytime you don't want to continue during the process, and you can also set your PC to automatically shut down, exit program, hibernate or do nothing when the task is over.
FAQs
Is MP4 better than MKV?
Well, both MKV and MP4 support high-quality H. 264 video, but the support for MP4 is more widespread. If you wish to play your videos on mobile devices, MP4 is the way to go. If you know you will only use certain video players like VLC, PotPlayer, or XBMC to play your files, then can't go wrong with MKV.
Why Need to Convert MKV to MP4?
MP4 has better compatibility while MKV is not compatible with all devices.
iTunes only supports MOV, MP4, M4V. If you want to import MKV file to iTunes, you need to convert MKV to MP4.
The MKV file is too large and takes much space on your phone.
Which is the best MKV to MP4 converter?
After a comprehensive comparison, DVDFab Video Converter is considered as the best MKV to MP4 converter, for its excellent functions and considerate design. Besides, its free and online version DVDFab Online Video Converter is worth trying.
Conclusion
Generally speaking, MKV aims to build a modern, flexible, scalable, multi-platform Internet server. It is usually used to store videos with high picture quality requirements. Therefore, MKV has better quality, but larger file sizes and slightly less compatibility. For most people, we just need convenient ways to watch videos and sometimes we need to convert MKV to MP4 file. This passage introduces the wonderful MKV to MP4 converter—DVDFab Video Converter. Hopefully, the best DVDFab Video Converter will help you to get your desired video files efficiently. In the meanwhile, DVDFab video converter pro is a good solution to convert DVD to MKV.